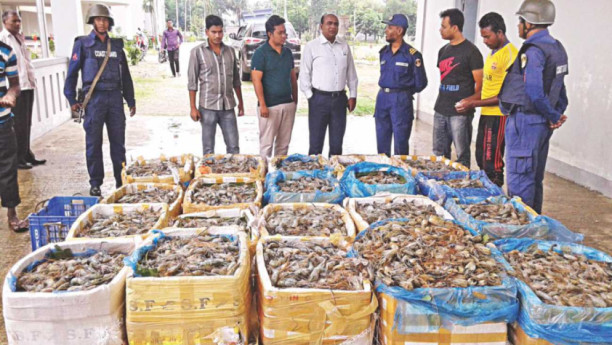 When buying a product in Bangladesh, apart from the usual concerns about its price and quality, consumers need to consider whether the product they buy, including vital medicines and foods for Babies, can cause real harm to their health or even be fatal to them. In fact, parents who come from abroad are constantly warning us about buying cosmetics in stores, and even going so far as to bring their own water filters and items to the market. Grocery at home, simply because one can not believe that the brands sold in many shops in Bangladesh are genuine or not. Toxic elements such as brick cips and diesel are constantly mixed in basic ingredients like chili powder and cooking oil. Meanwhile, a multitude of reports, caricatures, editorials and even government interventions have failed to stem the sudden rise in prices of essential products like dairy and other food products. When talking about consumer rights in Bangladesh, it is impossible to concentrate on a particular area. Starting from the contamination of food products to the sale of counterfeit goods and the sudden rise in prices, consumers in the country are more or less condemned.
The problem remains the same as any other problem in this country – there is a law, the Consumer Protection Act (RCAP), 2009, but as usual, Be difficult to achieve. The law enforcement rules were taken only in 2013. According to legal experts Saqeb Mahbub and Arafat Hosen Khan, while the law deals mainly with "obligations of economic operators and Product safety ", one of its main" essentially "administrative laws without focusing on a" bottom-up rights-based approach like other new laws on consumer protection in the world "(Protect The rights of consumers, The Daily Star). They further argue that, although the law has created a consumer protection institution, it does not take into account the rights of citizens as consumers, as consumers can not be empowered to Actively participate in the enforcement of these rights. Enables the Act to be yet another bureaucratic and irregular legal mechanism that remains largely ineffective, once again giving way to rampant corruption.
Moreover, the process of filing complaints is long and complex. While in most other countries there are designated institutions where consumers can file complaints, consumers in Bangladesh must obtain approval from the Director General of the Directorate of National Consumer Rights Protection or any person Authorized by it. Under the Act, complaints can not be filed directly with the magistrate's court; It must be addressed to the Director General or a person authorized by him within 30 days of the "cause of action". Within 90 days of submitting the complaint, the charge must be filed with the court again with the approval of the DG. In short, the person or entity responsible for filing these complaints must first be approved by a single individual, leaving room for other irregularities. Consumers are therefore not given the opportunity to appeal to the courts and are obliged to rely on the officials concerned. They can only hope that effective measures will be taken by the authorities concerned against those who violate their rights.
It takes little imagination to understand how long it takes to process the whole process of simply filing and having a complaint signed, especially when you consider that it is the Bangladesh we are talking about, where the culture Bureaucracy and heavy government regulations.
In what is perhaps the most disturbing aspect of filing consumer complaints, while the complainant does not have to incur costs for filing a case, The investigating magistrate considers that the product 's fault must be proved by (Brochure on Consumer Protection in Bangladesh, 2010, published with the support of the Government of Bangladesh and financed by the Union The complainant will have to "bear the cost of the sample analysis". It is ironic that after reviewing the entire process of filing their complaint and having their claim recognized, consumers have to pay money to verify if the product is contaminated or if Was hit anyway. What ordinary citizen would like to suffer through such a thorough and tedious process, which will also require that people pay funds for a process that should ideally be paid for by the governmental authority? Does that not seem to perpetuate the idea that all consumers with a complaint against any product or merchant can afford to allocate extra money in their budget for something like that? We must also remember that the body responsible for testing products for quality and safety, the Bangladesh Standards and Test Institute (BSTI), is facing problems of its own. Apparently, the organization does not even have modern equipment and facilities that can accurately test product samples. Do not even go into various media accounts that question the effectiveness and integrity of some BSTI officials. But despite all this, we can argue that if after the test you find that the sample is safe and that the consumer complaint is false, the consumer could be condemned to pay the costs incurred. However, asking them to do so even before something is checked would further deter consumers from taking any position against unscrupulous businesses.
It is also very regrettable that there is no separate tribunal dealing with consumer rights in Bangladesh. If we were to give an example, India has established a consumer court dealing with cases concerning consumer grievances and disputes. Consumers are not required to hire a lawyer and can represent themselves without paying legal fees except for a nominal amount. In addition, to ensure rapid and inexpensive redress of consumer complaints, 604 district or quasi-judicial bodies and 34 state commissions have been set up in each district and state of the country as well as at the national level .
It is true that mobile courts and raids by police have brought to light factories and establishments selling parasitic products or manufactured under extremely unhealthy conditions. Fines were imposed and imprisonment threatened. But these raids are not sufficient in relation to the magnitude of the problem in almost all sectors. This allows countless traders and unscrupulous manufacturers to continue to fool consumers with unfair prices, inferior products or fake.
The issue of filing a complaint, moreover, would arise only if the consumers of our country knew that they had rights under the law. Although urban consumers may have a vague idea of ​​the existence of a law that protects their rights, citizens living in rural areas generally remain ignorant of such a law. While you will find some posters here and there, but there is no well-informed and broad program that educates consumers about their rights. While traders have managed to build a strong bond, even with successful collusion with corrupt officials and the forces of order, consumers, far more in number than traders, have failed to s & Organize or mobilize. We could again learn from our neighbor, where a large organized consumer movement against black marketing, food forgery, food scarcity and hoarding forced the Indian government to strictly enact the Consumer Protection Act 1986 But the persistence of consumers has led not only to the elaboration of a law but also to its proper application.
If we, the consumers, want our voices to be heard, then the time to be militants is over. We are the ones who have to make sure that the authorities, traders, many organizations realize that if we have to spend our money, we deserve to get the best. We deserve to know how it is spent, why the prices of certain products are suddenly increased, why services are abruptly interrupted, why in the name of the strikes, we are forced to suffer. And until we get what we deserve, we must organize, mobilize and demand our right.
The writer is a member of the editorial team, The Daily Star.