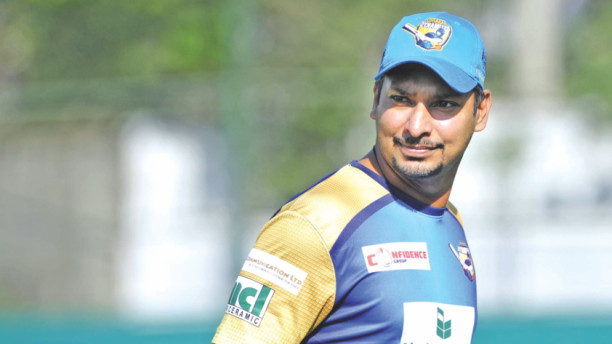 Former Sri Lankan captain Kumar Sangakkara will retire from first class cricket in September at the end of the England county championship season
Drummer Surrey, who left Test Cricket in 2015 with 12,400 races, is the fifth in the chronological list of test markers, averaging 57.40 in 134 tests.
"You are trying to fight the inevitable, but you have to get out while you are ahead," the 39-year-old told the BBC on Monday.
"This is the last time I will play a four – day game here. I will be 40 years old in a few months, that is the end of my cricket time of the county.
In addition to his test exploits, Sangakkara was one of the big hit bestsmen of the game and was part of the Sri Lanka team that reached the finals of the World Cup 2007 and 2011, although they lost in Australia and India respectively.
His twenty commitments will take him to 2018, but his time in the longer format is almost over.
"My career could have a few more months (left), but that 's about it," he added.
After joining Surrey for the 2015 season, Sangakkara is still in good shape. He scored over 1000 first-class races last term and struck two centuries against Middlesex on the weekend but felt that it was still time to leave.
"The biggest mistake that sometimes you can make is that you think you are better than you really are," he said.
"Cricket players, or any kind of athlete, have an expiration date and you have to withdraw.
"I was very lucky to play as long as I did, but there is much more life to live away from the game."