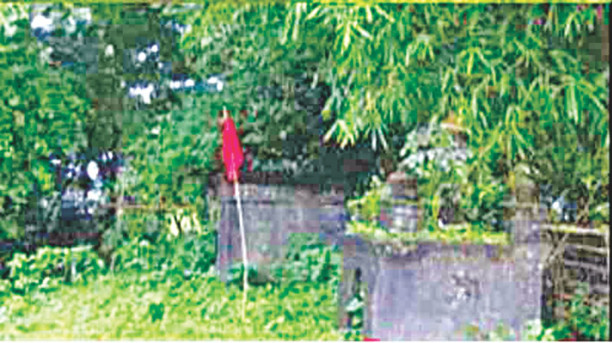 Places of assassination, mass graves and other places bearing memories of the liberation war are totally neglected in various parts of the district, although 46 years have passed since the 39 Independence of the country.
Many tasks have already been seized and various establishments have been set up there because the authorities concerned have not taken the appropriate measures for their conservation.
Two years ago, the Deputy Commissioner (DC) formed a committee with the additional District Magistrate as convener at the request of the Bangladesh Muktijoddha Sangsad District Unit and several cultural organizations .
The committee was tasked to identify slaughter sites, mass graves and places with memory of the liberation war.
They visited different areas of the district and spoke with freedom fighters, witnesses, affected family members and local people.
They identified a place bearing the memory of the liberation war on the road from the airport to the Cox bazaar, five murder grounds and mass graves in the district town, ten murder grounds in Moheshkhali Upazila, a murder ground and a common grave at border upazila Teknaf.
The largest killing ground in the town of Bazar de Cox was on a six acre lot which now includes the Sea Beach Rest House of the Department of Public Works
Pakistani occupation forces and their Razakar collaborators picked up Bangalees from freedom in various areas of the district, kept them in queues and killed them by brushing there , Said Commander Muktijoddha Sangsad Mohammad Shahjahan.
Several hundred people were buried in the mass grave, he said.
The report prepared by the district administration committee mentions that a school, a madrasa, the old building of the Shilpakala Academy, a few construction sites and a few governmental establishments were Installed in the area of ​​the slaughter and common grave
. ]
Most other killing grounds and mass graves in the town of Cox Bazar and Mozahkhali and Teknaf upazilas were also seized.
Biswajit Paul Bishu, former general secretary of Cox's Shilpakala Academy, said that the concerned authorities should take immediate steps to preserve the memories of the liberation war
.
It is essential to preserve massacres, mass graves and other reminders of the liberation war to instill its spirit into the mind of the new generation, said Satyapriyo Chowdhury Dolon, Chapter President Of Kox Cox Bazaar of Sammilito Sangskritik Jote.
Deputy Commissioner Md Ali Hossain said: "Recently, the tasks have been identified. Now work will be undertaken to preserve the premises in accordance with the directive of the ministry concerned."