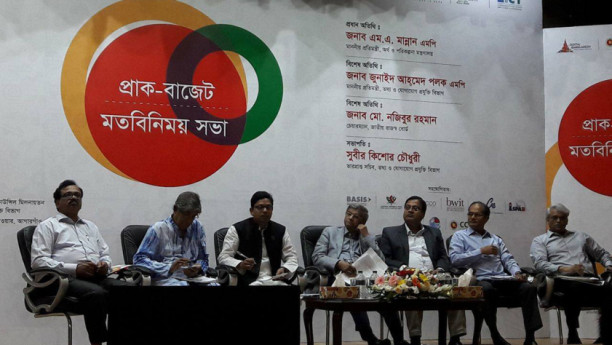 The leaders of three ICT trade organizations, today in a prebudget discussion, urged the government to withdraw value added tax (VAT) on Internet use in The next budget, which is currently 15 percent for all sorts of uses.
They responded to this request at a meeting organized by the Bangladesh Computer Council within the ICT division, on behalf of all relevant stakeholders of ICT entrepreneurs
.
Sami Ahmed, project manager of the Leveraging ICT project under the leadership of ICT, placed this request before the State Minister of Planning and Finance, MA Mannan, and senior officials of the National Council Of revenue
While State Minister of ICT, Zunaid Ahmed Palak, and leaders of the various trade organizations were also present at the time.
Earlier, they also placed the same request, but the government did not respond to this request.
"We want the removal of the tank from the citizen 's level to help, but if that is not possible, we want this removal from our usages purposes. Is the blood of life for our business, "said Towhid Hossain, general secretary of the Bangladesh Association of Call Center and Outsourcing.
The industry also demanded 20 percent of cash incentive for software and IT services allow for export.
Senior officials of Mannan and NBR also said that they would consider this request as a serious consideration before finalizing the budget for fiscal year 2017-18
.