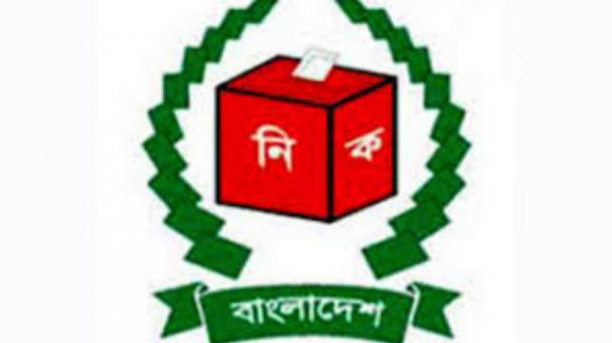 The Electoral Commission has drafted a roadmap for the forthcoming parliamentary elections and decided to start the dialogues with political parties in July to rule on various issues, including reform of electoral laws and delimitation of electoral districts .
The roadmap that has no mention of the use of the electronic voting machine at the eleventh national election was published yesterday during a briefing session at Office of the EC in the capital 's agargaon.
"My clear message is that we will not impose EVM if the political parties oppose it. We will not take risks," Chief Electoral Commissioner KM Nurul Huda told reporters.
However, the matter will be discussed with the political parties, he said.
The Awami League and the BNP welcomed the EC's decision to begin dialogue with political parties.
The BNP also appreciated the position of the EC regarding the use of EVM.
ALG Mahbubul Alam Hanif, deputy secretary-general of the AL, said that different political parties would propose their own formula for holding free, fair and neutral elections in their dialogue with the EC.
"The Electoral Commission will be able to refine the suggested mechanisms to hold an acceptable and participatory election."
On the EC's plan not to use EVM, Hanif said his party would insist on the use of EVM in upcoming polls as the traditional voting system by election often created confusion Which exasperated the vanquished candidates.
"The defeated candidates often raise allegations of faults in the counting of votes and publication of false votes in elections. The use of EVM will put an end to this controversy over the election results."
Welcoming the draft roadmap, BNP Secretary General Mirza Fakhrul, Islam Alamgir said it was a good initiative to organize dialogues. "We also welcome the decision of the Electoral Commission not to use EVM".
According to the roadmap, the dialogues with the registered political parties will begin in mid-July or the end of July and will continue until November.
In addition to political parties, the EC will discuss with members of civil society and, if possible, journalists, said the CEC. It will take another 15-20 days to finalize the road map.
The EC has prioritized seven problems in the road map, including a reform of electoral laws to free the election of the use of black money and muscle strength And to create an equal playing field for all political parties.
The other questions are: making the electoral process easier and more time-appropriate, delimiting constituencies, updating the voters list, preparing the list of possible polling stations, registering new political parties and strengthening Capacity of officials for conducting the national election process.
Asked about the tentative date for holding the next general elections, CEC Nurul Huda said that it had not yet been decided.
According to the constitution, the election will take place within 90 days of the completion of the mandate of the tenth parliament, he said.