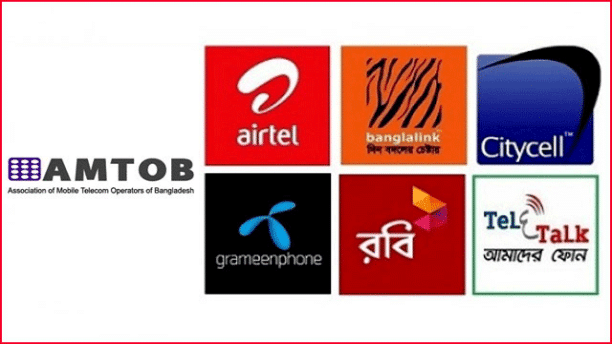 Mobile operators can share 5.5 percent of their revenues with government for their 4G services, according to officials.
Following the advice of Prime Minister's ICT Business Advisor Sajeeb Wazed Joy, the Bangladesh Telecommunications Regulatory Commission decided to reduce the share to 5.5 percent of proposed 15 percent earlier.
"We believe that revenue sharing for 4G services should be exactly like the current structure," said BTRC Chairman Shahjahan Mahmood after a meeting of the commission yesterday when the decision was made.
At present, mobile operators share 5.5% of their revenue from 2G and 3G services with the telecommunications watchdog. In addition, they transmit 1% of their gross income to the social obligations fund.
Development will ease relief for mobile operators who have been harmed by the telecommunications regulator's proposal to increase spectrum prices and the percentage of revenue sharing for 4G services as this would make the technology commercially Not viable.
The Global System for Mobile Association, a union of mobile operators worldwide, asked the government earlier this month to reconsider its decision.
In its initial proposal, the BTRC recommended Tk 15 crore as license fees for 15 years and another Tk 7.5 crore as annual fees, which will remain the same in the amended recommendation that will be sent to division Of telecommunications shortly.
Early in April, the BTRC sent its 4G service guideline to the telecommunications division and at a meeting with industry players, Joy pushed For a lower income sharing quotient for the telecommunications watchdog, said another senior BTRC official.
"In accordance with the decision of this meeting, we modify our recommendation," said the official, who was present at the committee meeting yesterday.
The meeting of the BTRC commission will resume today to finalize spectrum prices for the next auction. The spectrum division proposed three awards for three distinct groups, he said.
For the band 2100, the recommended floor price for megahertz is $ 27 million, for 900 million bands of $ 28 million and for 1800 bands of $ 35 million.
Operators, who currently enjoy technological neutrality in the band 2100, will be able to do so in bands 900 and 1800 as well after the auction.
Technological neutrality allows operators to offer any service in any band, which will reduce the business cost of operators and improve service quality.
The BTRC has 15 MHz of unsold spectrum in the 2100 band, 10.6 MHz in the 1800 band and a certain spectrum in the 900 band that was launched by Airtel after its merger with Robi. "Spectrum prices have yet to be repaired but certainly they will be much higher than the rate at which they were previously," Mahmood said.
In 2013, the BTRC sold a spectrum on the 2100 band for $ 21 million.
Mobile operators have already tested their network for 4G services in the band 2100 and have achieved a reasonable speed of 50 to 100 Mbps for downloads and downloads. The BTRC also proposed Tk 150 Crore as a bank performance guarantee, which must be paid in two separate segments: Tk 75 grows as a deployment requirement and another Tk 75 crore to eliminate future contri- bution.
Under the obligation of deployment, operators will have to take the 4G network to all divisional seats during the first nine months of licensing and to the district headquarters within 18 months According to the guideline.
They will have a total of three years to complete their deployment of 4G service across the country. If the traders fulfill the obligations, they will receive a refund of Tk 25 crore in each segment.
"After obtaining approval, we will offer 4G licenses to existing operators, who will be able to launch 4G services in a few months," Mahmood said.
Currently, 4G services are available in all neighboring countries. In February, there are about 6.67 mobile Internet users crore in Bangladesh, of which 3 Crore use 3G services.