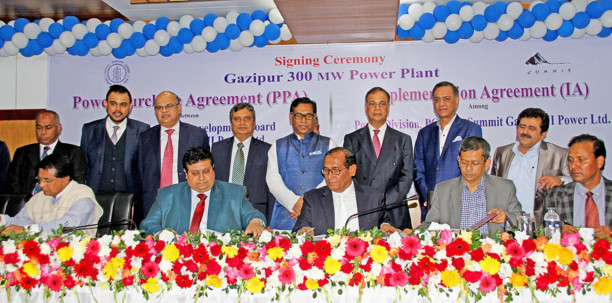 The Gazipur II Power Summit Ltd. yesterday signed a project agreement with the government to provide 300 MW of electricity for a period of 15 years.
Nasrul Hamid, Minister of State for Power and Energy, was present at the signing ceremony at Bidyut Bhaban in Dhaka.
According to the agreement, Summit Gazipur II Power Ltd. will enter commercial service by the middle of the year 2018.
Once operational in mid-2018, it is expected to be Bangladesh's largest alternative-power plant providing 300 MW of power to the national grid, according to a statement.