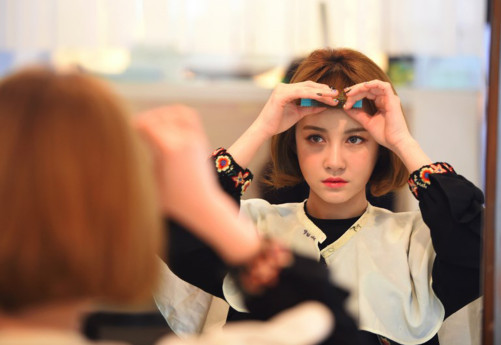 The Limese export company claims that India is the next China for outbound cosmetics business in South Korea.
China has appeared for years as an immutable target for South Korean cosmetics exports, but for market pioneers, India is the way to go, according to a contractor specializing in Indian affairs.
"For one of the most dynamic countries in the world with a young and growing population of 1.3 billion, India is vastly underestimated in the global market," said Dale Deugcheon Han, CEO of Limese, at the Korea Herald. interview.
Limese, a combination of Latin words for "path" and "self", is an export and distribution platform linking South Korean cosmetics manufacturers and the Indian market.
Since its launch last year as an export – oriented startup, the company has focused on establishing business networks in India, seeking to get first-mover advantage in a fast growing market.
"The cosmetics market in India is evolving at such a fast pace that it's almost hard to keep up," Han said.
"When I visited the country in April last year, K-beauty's business attracted little attention, but sometime earlier this year it suddenly created a boom . "
Among South Korea's biggest players, Amorepacific-affiliated Innisfree and LG Household & Healthcare's The Face Shop are currently operating in India, and have recently stepped up their marketing strategy.
"My first real encounter with India dates back to 2010 when I went to the Indian School of Business in Hyderabad as an exchange fellow," he said. .
"Looking at the country from an insider's point of view, I became fascinated by its vast potential and dynamic, as well as by the diversity of its culture."
According to data from the Asian Development Bank, India 's economic growth will be 7% this year and 7.4% next year. Although some credit rating agencies are taking a more conservative approach to forecasting, the fact remains that India is a remarkably expanding economy with a vast and young population without equal.
It was natural that years later, Han came to consider India as a top priority for developing his own export business, rather than on the more saturated markets of China or Japan. ;South East Asia.
"One of the great attractions of India is that it is a vast global market that encompasses heterogeneous provinces and peoples," he said. declared
.
"It may be only one country in the administrative sense, but in fact, it is something close to a small continent in Asia, offering a possibility of almost unlimited expansion to those who enter his market. "
In addition, the influence on the Indian market opens other new doors, such as access to Dubai in the United Arab Emirates, where Indian nationals form the largest population in the United States. Expats, Han added.
However, the challenge for investors and potential entrepreneurs is the lack of infrastructure and the scarcity of confirmed data on the market.
"Due to the country's still underdeveloped transportation infrastructure and its long-standing exclusion from global economic trends, it often takes steps to meet with industry officials and seize the true nature of the market ".
"Even when communicating with influential brands such as Health & Glow, which is affiliated with the Mannings distributor in Hong Kong, I had to make a cold call to the local headquarters because I was not receiving any feedback from them. information, "he said.
Once the meeting was face to face, things started from there. Limese now supplies several products to the brand and is also working on the development of some private label items in the near future.
Limese plans to launch sheet-mask products as a first move and later develop in basic skin care and makeup sectors, according to Han.
"Doing cosmetics business in India is not just about selling individual products, but about sharing a beauty-friendly lifestyle," he said.
Despite the ultraviolet rays and the amount of fine dust, Indian consumers are not yet used to thorough cleaning routines or refined skin care, he says.
He claims that the South Korean government and businesses should first promote lifestyle-related media content, focusing on K-pop, TV series and movies, before moving to the sales phase of the products.
Foremost, the key point is to establish a communications network before the market grows further and strengthen the regulation of entry, according to the CEO.
"India is marked by its complicated and slow customs clearance process, and it needs a strong local network to facilitate these steps," he said.
"We anticipate that in the coming years, the time and costs required to enter the Indian market will increase at a rapid pace, so the best strategy is to do it before it happens."