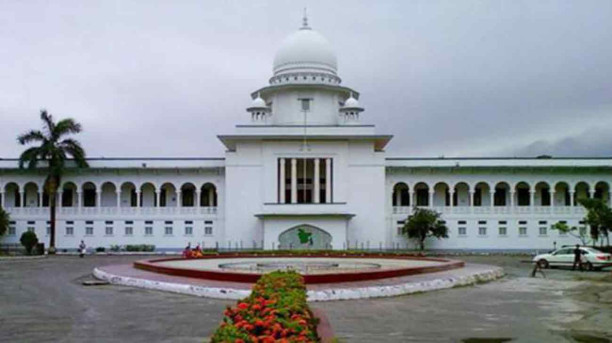 The Supreme Court today upheld the judgments of the High Court which ordered the government to return around Tk 615 crore that was carried out during the emergency rule, To 16 companies.
A four-member tribunal of the Appeal Division headed by Chief Justice Surendra Kumar Sinha delivered the verdict after dismissing 11 appeals filed by the Bank of Bangladesh challenging the High Court's judgment
.
[19459109] More info: Govt asked to return Tk 297cr to 2 companies
Lawyer Ahsanul Karim, a lawyer for nine of the 16 companies, told the Daily Star that the government would reimburse the money to the 16 companies that would be known after the apex specialist tribunal Rendered its full verdict
.
Responding to a question, Ahsanul said it is disconcerting that other companies with which the government made money during the emergency period can recover their money because the written petitions May not be acceptable due to a long delay since the incident.
Following 11 petitions filed by the 16 companies, the HC on different dates between 2010 and 2015 ordered the government to return the money to the companies, declaring the money collection illegal
.
Money was collected during the military-backed guard regime of seven companies of S Alam Group – S Alam Steel Ltd, S Alam Cold Rolled Steel Ltd., S Alam Trademark Ltd, S Alam Oil Cheung Ispat Ltd and S Alam Super Edible Oil Ltd [Tk 60 crore] Tea and Earth Consolidated (Bangladesh) Ltd and Boraoora (Sylhet) Tea Company [Tk 237 crore] Bashundhara Paper Mills Ltd and East West Property Ltd. [Tk 17.55 crore] Unique Hotel and Resort Ltd [Tk 17.55 crore]Easter Housing Ltd [Tk 17.55 crore] and East West Property Development (Pvt) Ltd [Tk 189 crore].
More than 1,200 crore were allegedly made by various companies and individuals, and were deposited with the national tax administration following anti-corruption campaigns during the interim government led by Fakhruddin Ahmed
.