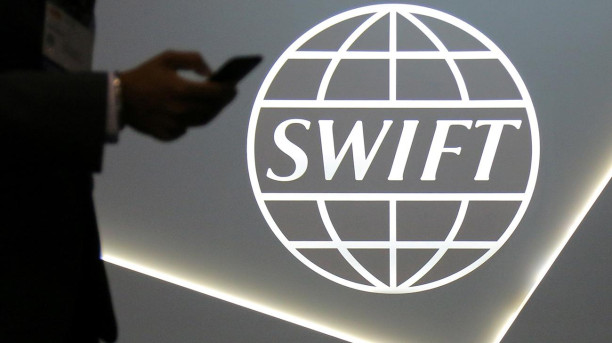 Hackers attempted to steal 55 million rubles ($ 940,000) from the Russian state bank Globex using the international payment messaging system SWIFT, the bank announced last Thursday .

cyber-breaks

using fraudulent wire transfer applications.
Globex President Valery Ovsyannikov told Reuters via the press service that the attempted attack took place last week, but that "the funds of the clients were not affected ".
The bank's disclosure comes after SWIFT, whose messaging system is used to transfer trillions of dollars every day, warned last month the threat of digital burglaries ] is on the rise, as hackers are using more and more sophisticated tools and techniques to launch new attacks.
SWIFT declared at the end of November that hackers continued to target the SWIFT banking messaging system, although security checks were instituted after last year's hold-up at helped to counteract many of these attempts,
Sources close to Globex's attack last week said the bank had spotted the attack and managed to prevent cyber criminals from stealing all the funds they were looking for, according to a report from the daily Kommersant. Hackers have withdrawn only $ 100,000, according to the report.
Globex is part of the VEB Public Development Bank. VEB plans to transfer Globex to the state-owned property management agency, Reuters sources told reporters about the negotiations this week.
SWIFT representatives refuse to discuss the Globex case.
"We take cybersecurity very seriously, and we look at all threats very seriously, taking all appropriate measures to mitigate the risks and protect our services," the group said in a statement sent to Reuters. that there was unauthorized access to SWIFT's network or messaging services. "
SWIFT in Brussels has launched a series of warnings asking banks to strengthen security following the February 2016 cyber-robbery at the Bangladesh bank, which targeted central bank computers used to transfer funds via the messaging system.
While SWIFT refused to disclose the number of attacks or identify victims, some cases became public, including attacks on Far Eastern International Bank of Taiwan and NIC Asia Bank of Nepal .
Shane Shook, a cyber-expert who helped investigate some hacks targeting the SWIFT messaging network, said that at least seven separate groups had launched such attacks for at least five years, although the most are not reported.