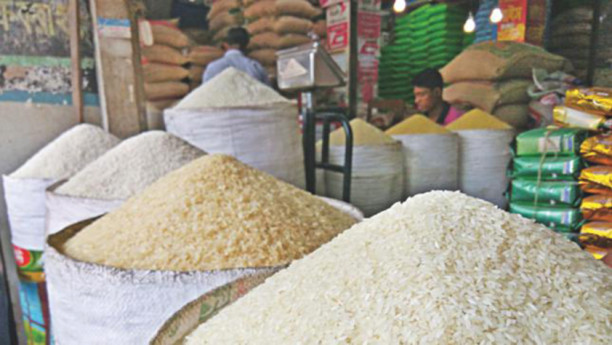 Trade Minister Tofail Ahmed told Parliament that the price of rice will be refused by Tk 6 by
kilogram
Import has been reduced.
"The import duty on rice has been reduced to 10 percent from 28 percent, in accordance with the leadership of the Prime Minister. The price of rice will be reduced by 6 Tk per kg, "He said by discussing the proposed national budget for fiscal 2017-18.
Tofail said that rice prices were increasing while plant owners disrupted normal supply in the market.
Apparently criticizing the cabinet members who accused Finance Minister AMA Muhith of having participated in the discussion on the budget proposed to Parliament over the past few days, Tofail said the budget has already been approved by The Cabinet.
"If I have something to say, the Cabinet meeting is the appropriate place for this. Once the budget is passed (by Cabinet), Members (not Firm) can share them. "
Earlier, several ministers, including Agriculture Minister Matia Chowdhury, criticized Muhith for imposing an additional excise duty on bank accounts and reduced the interest rate On certificates of savings.
Tofail also detonated the leaders of the Jatiya party, Ziauddin Ahmed Bablu and Kazi Firoze Rashid, for demanding the resignation of Muhith and raising questions about his ability for the reason of old age.
"You raised a question about the age of the Minister of Finance, but you do not consider the age of your leader, HM Ershad, who is five years older than the Minister of Finance. Have you demanded the resignation of the Minister of Finance? " Said the Minister of Commerce.
"He (Muhith) has placed 12 budgets in Parliament, and will put more money if the Awami League is in power, the Prime Minister has confidence in him," Tofail said.
Speaking of the recapitalization of state banks with public money, the minister said that he does not support it. "Tk 2,000 crore has been proposed for bank recapitalization, but I do not support it." The government will have to take pragmatic measures to prevent anomalies in the banking sector, Tofail added.