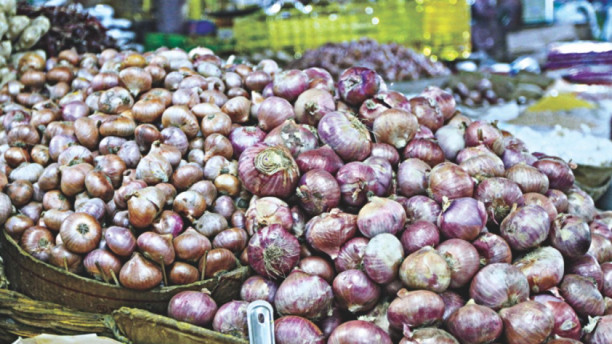 For the first time in three weeks, Indian onion prices have been on a downward trend at Khatunganj's wholesale center in Chittagong over the past two days.
The prices of older stocks imported from the Nasik region of India dropped from 6 to 8 Tk 42-45 TK per kilogram (kg), traders trying to sell them at the end of the season before those do not go wrong
Prices of recently harvested imports that began to arrive also fell by about 7 tk to sell at 50 tk per kg.
However, the changes still had to reach the kitchen markets where the older varieties were selling between 60 and 65 Tk.
The local variety is still expensive, around 70 takas wholesale and 80 to 85 takis in the kitchen market, which results in low demand.
The demand for the old variety has declined significantly over the last two weeks mainly due to its high price, which could be the reason for the price drop, said Mohammad Faruq, director of Wholesaler Era Traders.
The stocks were old and would not last long, he said, adding that new imports were starting to happen on a small scale.
Anwar Hossain, owner of Dhaka Traders, said that they usually sell a truck every day but that sales had halved in the last two weeks. He thinks traders may have opted for lower profits to avoid losses.
On prices that remain high in the kitchen markets, a Sarkar Traders staffer at the Karnaphuli CDA market said he bought the shares last week at a higher price and therefore billed accordingly.
He acknowledged that sales had decreased for that.
Sagir Ahmed of Bagdadi Corporation in Khatunganj hoped that wholesale prices would fall again in a few days, which would eventually drive down retail prices.