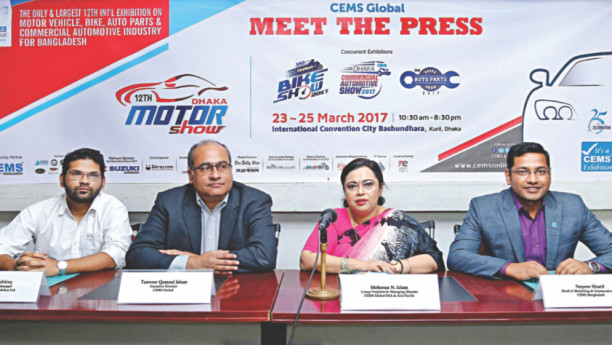 A three-day car show will start on March 23 at the Bashundhara International Convention in Dhaka. CEMS Global, an international event management company, is organizing the fair which is the only international exhibition of the country on the motor vehicle, Bicycle and motor parts
The 3rd Bike Show, the 2nd Motor Show and the Motor Show will be held simultaneously at the same venue, CEMS announced in a statement yesterday
.
This will be a unique platform for exhibitors who will present the latest developments and emerging technologies for the automotive industry.
The event will promote Bangladesh, as well as the world automotive and automotive components industry.
Renowned and leading car brands, motorcycle distributors and dealers with lubricant companies, CNG conversion companies and automotive component manufacturers will participate in the show.
Companies from Japan, Korea, China, the United States, Italy, Vietnam, Saudi Arabia, India and Bangladesh will showcase their products in more than 300 Stands in four halls.
The show will remain open from 10:30 to 20:30.