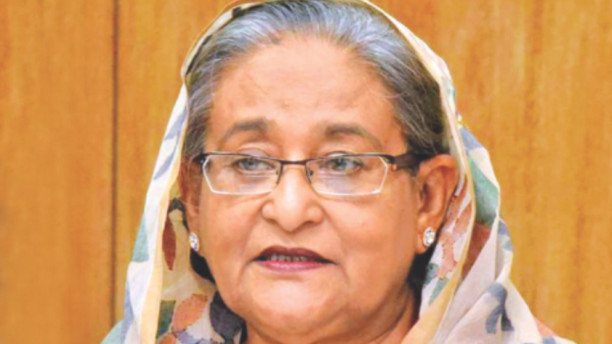 Prime Minister Sheikh Hasina said yesterday that all manufacturing and export industries would be placed under the central social assistance fund of the Ministry of Labor and Employment
The fund was created to provide financial support to the families of workers who die or suffer serious injuries in their workplaces.
"We have already instructed the Ministry of Commerce to bring all clothing exporters under the central fund," Hasina said.
The Prime Minister was distributing compensation checks to paralyzed garment workers and family members of deceased garment workers from a fund created by the garment industry at his office in the capital.
The fund was created with 0.03 percent of the export volume of the Bangladesh Garment Manufacturers and Exporters Association (BGMEA) and the Bangladesh Knitwear Manufacturers and Exporters Association for the welfare of Export – oriented clothing.
A garment worker or his heirs would receive Tk 3 lakh from the fund in the event of death or serious injury during their work. In case of decomposition or death outside the workplace, a worker would get Tk 2 lakh from the fund.
The Prime Minister thanked the BGMEA and the BKMEA for their efforts for the well-being of garment workers. "This is a good start," she said.
She urged the top bodies of the garment and knitting sectors to complete work on preparing a database of workers to ensure easy disbursement of the fund 's financial support.
State Minister for Labor and Employment Md Mojibul Haque Chunnu and President of BGMEA Siddiqur Rahman also took the floor.
The President of the Bangladesh Federation of Chambers of Commerce and Industry, Mohiuddin Ahmed, the Principal Secretary to Prime Minister Kamal Abdul Naser and Acting Secretary of the Ministry of Labor, Afroza Khan, were also present.
The Prime Minister hoped that the owners of the clothing industries would continue their progress for the welfare of the workers and give them a share of their annual profits because workers are the main instrument to keep their industries operating.