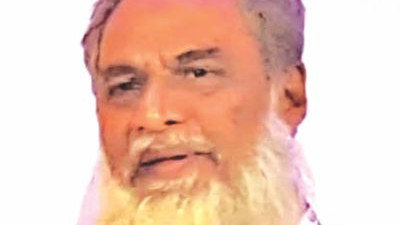 Captain Sayed Mahbub Helal, retired pilot of Biman Bangladesh Airlines, was honored by the president's quote.
For the first time in the history of aviation, an Asian pilot has won this prestigious award from the International Federation of Airline Pilots Associations (IFALPA).
The award was presented to Helal at the annual conference of the World Pilots Forum in Montreal, Canada, on May 6th.
IFALPA awarded honor to Helal in the presence of officials from the International Civil Aviation Organization, the Federal Aviation Administration and the International Civil Aviation Organization Other stakeholders in the aviation world, Biman said in a statement.
During the five years, the technical jury selects only one pilot for this award from all the communities of airline pilots in the world.
The award was given to Helal for his outstanding contribution to the improvement of air pilots, according to the release.
Helal had already served the Bangladesh Airlines Pilots Association as president for several terms. He joined Biman Bangladesh Airlines in 1984 and retired from there in 2014, Biman said.