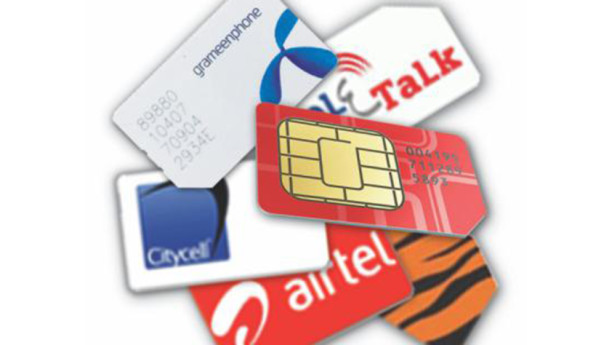 Mobile operators' SIM card sale, deactivation and replacement services have been severely disrupted in the past two months due to the inability to access the Commission's database election.
The government has made biometric registration mandatory for the SIM property, so that access to the server, which is the only source of fingerprint data, is fundamental for operators of mobile telephony.
But operators have encountered problems accessing the fingerprint database in the event of repeated crashes of the CE's national identification data server.
The conversion of SIMs to provide 4G services is also facing delays for the same reason, said the operators, who are preparing for the deployment of the new technology in a few months.
Operators report that the disturbance occurred at least 10 days and lasted a total of 29 hours and 52 minutes, including peak hours. The worst interruption occurred on November 8, when the server was not accessible from 6:00 to 15:44.
Helaluddin Ahmed, Secretary of the Electoral Commission, acknowledged frequent server failures, but declined to elaborate further.
The services and operators of mobile operators are severely interrupted due to the CE server failure, said TIM Nurul Kabir, general secretary of the Bangladesh Mobile Operators Association.
Subsequently, he sent a letter to the EC on November 29 calling for immediate action to alleviate the problem. A copy was also sent to the Bangladesh Telecommunication Regulatory Commission.
This recent disruption causes general dissatisfaction among customers, according to the letter. Customers had to provide fingerprints multiple times for biometric verification while instant activation of the SIM card was also hampered.
A senior EC official stated that they had to perform frequent maintenance work and that this could be causing disruption.
In the letter, Amtob asked the EC to identify the root cause of the disruptions and to ensure that the required technical maintenance work is completed so that the services provided in partnership can be provided smoothly.
They also requested the EC to inform mobile operators in advance of maintenance work and to designate a point of contact for direct communication on any problem and for effective feedback on information. issues raised.
In most cases, problems with failed servers create misunderstandings between customers and operators, retailers, and distributors, said Yasir Azman, Grameenphone's assistant general manager and marketing director.
There were instances where client fingerprints matched, but the information provided in the relevant forms was incorrect, leaving the door open for disputes to arise in the future.
"We have no mechanism to verify other information," he said, while asking that problems be resolved as quickly as possible.