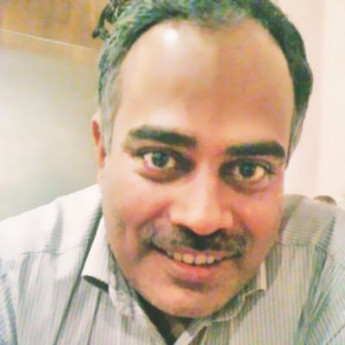 The telecommunications sector is undergoing rapid change worldwide. Average income per user (ARPU), a long-standing measure of financial performance, has declined steadily over the past decade. The telecommunications companies in Bangladesh today report an ARPU of less than 200 Tk per month. While revenues from voice services have declined over the years, data services have grown steadily. Two factors contributed to this growth: (1) a change in consumer behavior and (2) implementation of the right strategy for above-average growth from data services.
Telecommunications companies worldwide are at the origin of a disruption where they must focus on non-voice services to continue to grow. Telecom executives worked hard to protect the financial limitations of their businesses by cutting costs, which seemed to be a logical way to tackle the perpetually declining ARPU in a voice service market. However, in the near future, growth will be generated by data, Internet services, customer analysis services and new technology features. Therefore, it is imperative for telecommunications companies to invest in building infrastructure for non – voice services and to create a strategic market identity around these growth opportunities.
Overall, telecommunications companies have begun to face competition from non-traditional players such as high-end service providers (OTTs). These service providers rely on Internet connectivity on smartphones to deliver voice calls and messaging services. The pace of technological advances and the magnitude of user benefits from OTT services will make it the default choice for customers. As data consumption per user constantly increases, telecom companies can get more revenue from data and Internet services. This trend is already visible to the telecommunications industry in Bangladesh.
By 2016, telecommunications companies in Bangladesh have seen a 30% to 77% increase in their revenue from data services over the previous year. If telecom companies can bear this strong growth in data revenues, they will begin to earn more revenue from data services than they will earn voice services over the next five years. In addition, the proliferation of smartphones will continue and the number of data users will continue to grow. However, the growth of data services will not last unless the telecommunications companies strive to support it. Businesses must deliver high network speed and high throughput to make services more attractive to customers.
Telecommunications companies must also invest in upgrading their network operations, such as next-generation connectivity and a robust fiber infrastructure. The price of data per unit will decrease while the appetite for the data will outperform the overall usage. Reliable data connectivity and fewer dots (areas without data connectivity) will be important factors in attracting customers. Companies that are able to meet these requirements using state-of-the-art infrastructure will be more effective in meeting the expectations of advanced customers.
In addition, telecommunications companies will have to simplify their offerings of services. The telecommunications companies in Bangladesh perform several promotional offers almost on a daily basis. They offer several prepaid Internet packages, the smallest having a validity of one day. Users of data services will increasingly prefer a simplified set of relevant services available on advanced network infrastructures. These users are likely to use digital channels to subscribe to new services and purchase content. Thus, digital interfaces that provide an excellent user experience will be the key to revenue generation.
The increased use of data services will enable telecommunications companies to collect more data on user behavior. Applying the right analytical tool will help them to more effectively monetize the behavioral data. For example, today, telecommunications companies offer products only for the purpose of communication.
However, the analysis of customer data can help them to profile their customers for financial products. In the near future, telecommunications companies can form alliances with financial services companies to help them sell financial products. They can use analyzes to create micro-segments for each of these financial products.
They can also use it to define new requirements and co-create new financial products with their alliance partners. Such alliances will generate new revenue streams for telecommunications companies. The application of analysis is therefore designed to drive the commercial strategies of telecommunication actors. In fact, telecommunications companies could be very different in the coming years depending on the strategic identity that they create for themselves.
Finally, much will depend on how companies deploy technology to simplify their business processes and create workflows. These companies have implemented several software applications. These applications, once integrated, should minimize data redundancy and improve the efficiency of business processes. In addition, advanced analyzes will help to gain meaningful business knowledge.
The level of competition in the traditional landscape of telecommunications services will become more intense. However, companies that successfully create new identities for themselves and invest in advanced technologies will create their own growth curves and emerge as leaders.
The writer is a partner of PwC. The opinions expressed here are personal.