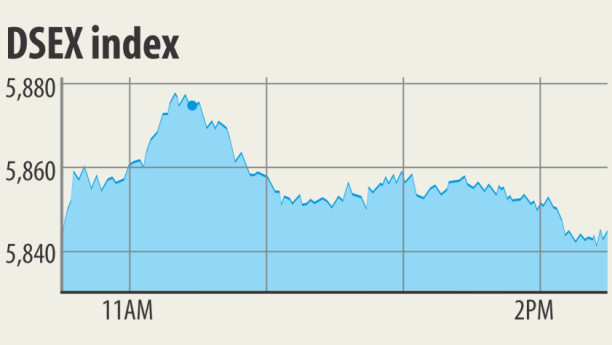 The Dhaka stock market continued to grow in the first session of the week thanks to the strong participation of investors.
DSEX, the general reference index of the EHR, gained 9.85 points, or 0.16%, to close at 5,844 points yesterday.
The turnover, a large margin of the market, increased by 25.2% compared to the previous session at Tk 1,263 crore due to the encouraging participation of investors, said IDLC Asset Management in its Daily market analysis.
Ifad Autos dominated the chart of the turnover with its transaction of 51.12 lakh shares Tk 73.43 crore, followed by Confidence Cement, Keya Cosmetics and Doreen Power respectively.
Keya Cosmetics has maintained its high position in the last two weeks in the turnover table despite the lack of price sensitive information.
The textile sector maintained its lead in the turnover table, propelled by the encouragement of the Generation Next trades, Dragon Sweater and Simtex Industries, added analysis.
In the EHR, 13 of the 20 sectors recorded positive price movements.
Among the main sectors, telecommunications gained 1.59%, followed by food and allied to 1.29%, and engineering 1.19%.
Among the negotiated problems, 156 advanced, 142 declined and 32 remained unchanged on the first bank.