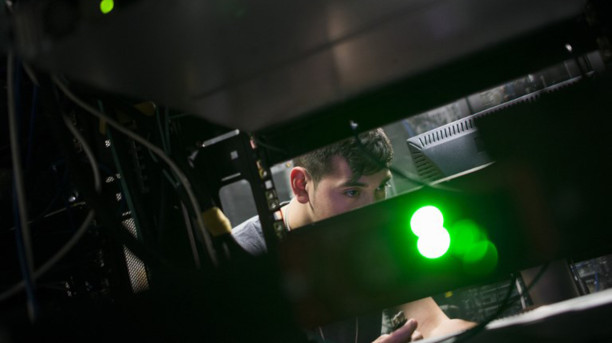 A computer security firm based in Russia said that banks interrupted by cyberhacking also face data loss, damage to the brand's reputation and leakage of information confidential.
A bank whose services are interrupted by cybersecurity threats will have to pay a substantial sum to recover from an incident such as an attack against malicious software and will likely be double that amount of money. In terms of commercial losses.
This was the research of the computer security company Kaspersky Lab in a recent study published on the dangers posed by pirates on financial institutions amidst a wave of security breaches that Have plunged banks around the world.
In a statement, the Russian-based company – known primarily for its anti-virus services – said that "an accident involving online banking services of a bank costs the bank a" Organization $ 1,754,000 (or P88 million at the current exchange rate) on average. "
This, he said, was double the recovery price of a malware incident, which cost an average of $ 825,000.
"The study shows that 61 percent of cyber security incidents affecting online banking involve additional costs for targeted settlement – including loss of data, loss of reputation The brand and the company, confidential information is disclosed and more, "added the company.
The report comes as the Senate of the Philippines examines the recent disruption in the services of the Bank of the Philippines, where thousands of depositors have had their account balances debited or credited in error with unauthorized transactions. Some customers saw their balances rise sharply due to deposits they did not realize, but most saw their funds fall by "double shrinkage". BPI – the country's third largest bank – stopped ATM and internet banking for two days before the errors were corrected.
This was followed a few days later by a voluntary notice by the largest financial institution in the Philippines, BDO Unibank, that it would suspend access to certain ATM cards which it had determined that " It had been compromised. More recently, the Security Bank also announced a minor disruption of services due to a "default".
Kaspersky urged financial institutions to consider the cost implications of cybersecurity threats and to put in place appropriate measures to protect themselves and their customers from incidents involving online banking – Distributed Denial of Service (DDoS) attacks that may threaten Online Banking.
Author's rights: Philippine Daily Inquirer / Asia News Network [