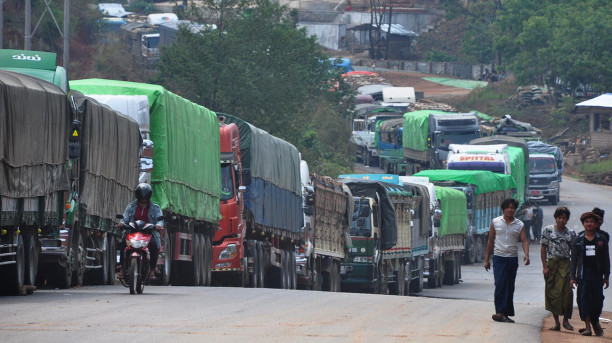 More than 1,000 accounts of Burmese merchants have been frozen by Chinese banks.
Transactions at Muse are becoming challenging as Chinese banks have frozen more than 1,000 bank accounts with an estimated $ 40 billion Australian dollar ($ 29.42 million) belonging to Burmese traders.
"They started freezing our bank accounts on June 14. Most were locked the next day," said one trader.
Also read: Chinese bankers flock to Hong Kong as a removal of expatriates
Although Chinese banks have blocked bank accounts in the past, this has never been done on such a scale before.
"They freeze the bank accounts of exporters and importers. For example, if we transfer money to buy goods, the Chinese trader who accepts the transfer is also banned so that we can not We have heard that the authorities have frozen bank accounts related to games of chance and smuggling, and now more accounts are frozen and they only freeze accounts associated with bean, rice exporters , Sugar and corn, or money changers.Then, importers who open accounts to Chinese banks to buy goods are included in the prohibited list.Some opened their accounts for medical treatment, "said a Muse trader.
Normally, Chinese banks can settle a bank account within six months if they are frozen. However, some can be frozen for years. Muse accounts for about 70 percent of total border trade and the government should avoid financial losses for its traders, trade officials said.
"This happens especially when we use illegal money transfers in China." The two governments must formally negotiate to allow Myanmar's exports. "The Chinese have not frozen bank accounts of merchants, Many of us use illegal money transfers because they are cheaper than the Chinese-approved transfer services. Of the money earned legally, "said one trader.
Merchants say they will ask the government to make official money transfer services to protect them against the Chinese government action and save all exports to avoid foreclosures.
Author rights: Eleven Media / Asia News Network [