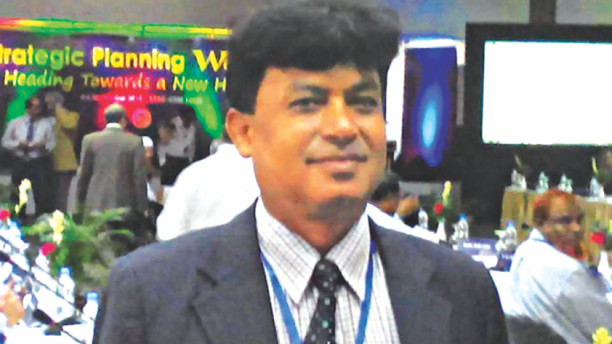 Bangladesh Bank suspended yesterday its general manager Provash Chandra Mallick for default of loans from 11 banks
The central bank issued an order to this effect, saying Mallick would receive the minimum allowance to earn a living during the suspension period.
The central bank's decision came a day after the Daily Star published a report
He contracted loans amounting to 82.43 taka from 15 banks, of which 53.39 taka are already categorized, according to data from the central bank
Not only that, he borrowed on Tk 1 crore from several of his colleagues on an informal settlement and never repaid them, said a BB official seeking anonymity.
Mallick owes money to NRB Commercial, United Commercial, National, Pubali, Mutual Trust, Prime, City, Meghna, Premier, Southeast and Mercantile.
Now on line at Bogra's office in Bogra's office, Mallick has taken the majority of credit card loans and small personal loans, taking advantage of his familiarity with bank officials
According to the rules, BB officials must obtain the prior authorization of their senior managers to take loans from banks
"But Mallick did not get such permission," said the head of the central bank.