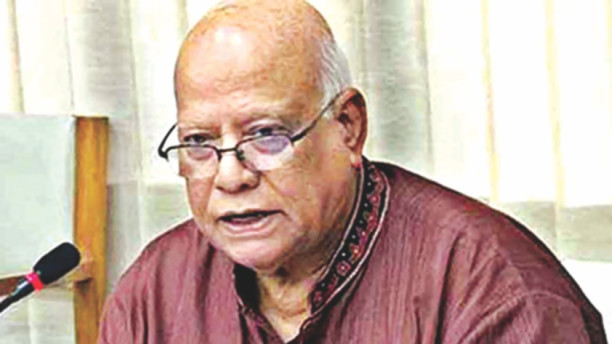 Finance Minister AMA Muhith yesterday defended the decision to allow the opening of new banks, saying that lenders who do not go well would merge automatically.
"I do not worry … There is no need to worry," he told reporters at his office in the secretariat, asking if the opening of new banks would create a risk for the banking sector.
Muhith said that banking should reach many people and the expansion required more banks.
In Bangladesh, there are currently 57 banks, many of which are in financial distress and governance.
The performance of the nine banks that started their operations in 2013 is not good.
Among them, the Farmers Bank and the NRB Commercial Bank have experienced massive changes in their board of directors, including presidents.
The chairman of the Farmers' Bank, Muhiuddin Khan Alamgir, also a former minister of the interior, was forced to resign.
In this context, the BB will provide licenses for the creation of three new banks under the directive of the Ministry of Finance. Muhith was also asked about recent changes in the boards of directors of a number of private banks.
The minister, without mentioning any names, said that one business group borrowed a lot from the market and bought from other banks. The government is studying the issue.
In recent times, the S Alam Group has taken control of a number of private banks by buying shares, including that of Islami Bank Bangladesh.