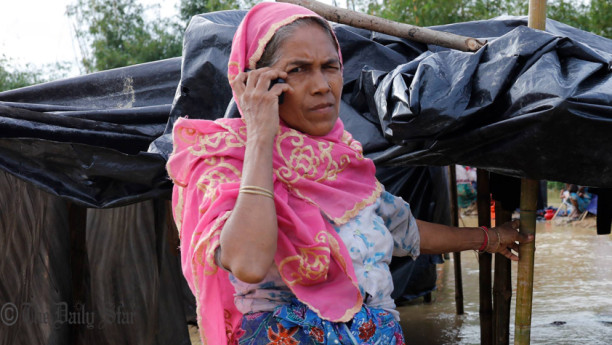 The mobile phone operators of the country will face legal action s are involved in the sale of SIM cards Rohingya refugees the minister state for posts and telecommunications Tarana Halim said today.
A mobile court in this regard should drive Rohingya refugee camps to Cox's Bazaar at all times, Tarana Halim told reporters at a press conference at the headquarters of the Regulatory Commission Bangladesh Telecommunications (BTRC) in Dhaka.
Refugees can not get SIM cards here, she said alleging that so many SIM cards had been sold to her.
The Minister of State has instructed mobile operators not to extend their service beyond the country's border.
We can not say about other countries, if one of our mobile operators has participated in this, they will face legal proceedings, she said in answering a request.
The government, for humanitarian reasons, will set up several service points of the Teletalk public operator in the refugee camps within three days so they can have access to communication, she said.
He also works to find room for maneuver for refugees so they can use mobile SIM cards for at least six months, she added.
Earlier, Tarana addressed a meeting with intelligence and law enforcement agencies, BTRC and telecommunications operators out there.