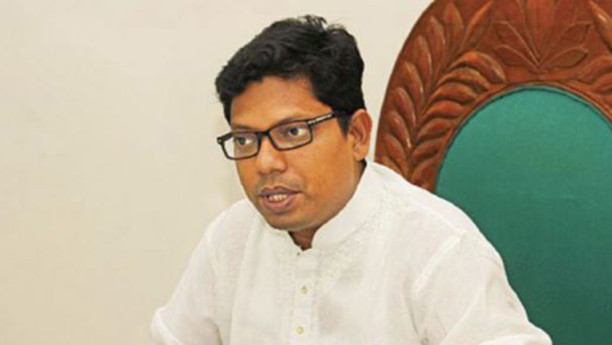 About 20% of the total value of the 1,500 Tk of gadgets that are sold in the country each year will come from local manufacturers by 2021, said yesterday the State Minister of ICT, Zunaid Ahmed Palak.
"We are among the top 10 countries with the highest per capita mobile phone use in the world, but in terms of manufacturing, we have no position."
The government has taken this issue seriously and that is why it has reduced the import tax to 1% for all notebook and laptop manufacturing equipment, did it? -he says.
Palak spoke at a three-day smartphones and tabs show, inaugurated by the new Minister of Telecommunications and ICT, Mustafa Jabbar, at the Bangabandhu International Conference Center in Dhaka.
Jabbar said that the government places more importance on smartphones than on computers and laptops.
"We can not supply everything with laptops and computers, but we can ensure smartphones for all, which is why the government is working to put all government services at your fingertips."
He said that his responsibility is to build a highway on the Internet and he will try with Palak to ensure that the private sector assumes its responsibility by ensuring the digitization by local manufacturing of handsets.
Walton has already started to assemble smartphones and a few others have to follow, said Jabbar, adding that: "I will also inaugurate the country's first computer factory next week."
Jabbar also focused on developing more local mobile content, especially on entertainment and games.
Mr. Palak said the government had invited global companies to come to Bangladesh because he wanted to see more of their production facilities here.
He said the country has had a lot of success in the software industry and the time has come for the same thing with hardware.
The exhibition is organized for the ninth time by the event management company Expo Maker.
All major brands in the country participate in the show while others even launch new gadgets and offer discounts, according to the organizers.
At present, only 30% of the cell phones used in Bangladesh are smart phones, and there are seven other potential customers, according to industry experts.
Samsung, TECNO Mobile, Xiaomi, We, Huawei, LG Mobile, Oppo, Symphony, LAVA, Nokia, Lenovo, Asus ZenFone, Mobile WinMax, Micromax, DCL, DTEL, ADATA, kiksha.com, Ajkerdeal.com and bijoydigital .com participate in the show.
The online journal techshohor.com is the title sponsor of the expo.