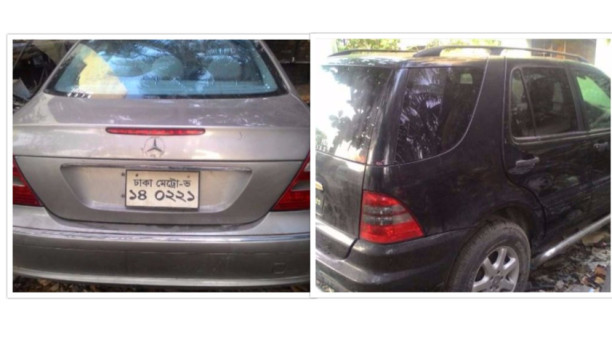 Customs intelligence officials Wednesday seized a car and a Mercedes-brand jeep from the garage of an automotive service center in Chittagong City.
To escape the taxes, the vehicles were left in a garage on behalf of maintenance, our correspondent Chittagong reports Tarek Mahmud, assistant director of management.
They are worth around Tk 4.5 crore, said the official.
After being informed, a team from the Customs Investigation and Investigations Department, the Chittagong office conducted a training in the Muradpur area and found those at the Car Cold and Service Center garage in the Muradpur area , Tarek Mahmud added.
Two people named Biswajit and Juboraj have separately left the vehicles for more than a month in the name of maintenance, said the official quoting Ms Jamshed, owner of the center.
Vehicles that were brought under the carnet installation had false registration plates.
Primary results revealed that two expatriates in London – Mohammad Monsur Ali and Mohammed Ashraful Islam – brought the jeep and the car in January 2011 and December 2012 respectively through the Chittagong port under the Notebook, said the deputy director.
But these were not removed from the center and so the government's revenues were escaped, said the official.
A case will be filed under the Customs Act to open an investigation, he added.